Disclaimer: Elgato doesn't sponsor this post. This is an honest review based on my own experience.
—
There are multiple ways to capture gameplay.
On a PC, you can utilize various software to stream or capture whatever is happening on the screen, with mixed results in terms of quality, or use a capture card for the best experience.
On a console, however, the options are a bit different. While the latest consoles (PS4, PS5, Xbox One, and Xbox Series) let you stream or record short clips and take high-quality screenshots, the features are limited in time or quality.
In short, to capture gameplay from a console, you can either:
Film your screen: this is only OK if you want to brag and share your latest kill with your friends on WhatsApp. But this is also the worst possible alternative to record quality footage.
Use the capture feature from your console (if any): this option is attractive because it doesn't require any extra investment. But it is also limited. For instance, on a PS4, you can record up to 30 minutes of gameplay in 720p. On the Xbox One, you can record up to 2 minutes of gameplay in 4K.
Use a capture card: this is the best alternative IF you get the right card for your needs AND have the right equipment to use the card properly. As the title of the blog post suggests, this is the option I'll discuss here.
—
In this blog post, I'll share my experience of trying two very different capture cards.
The $70 Mirabox HD Capture Card
The $199 Elgato HD60 S+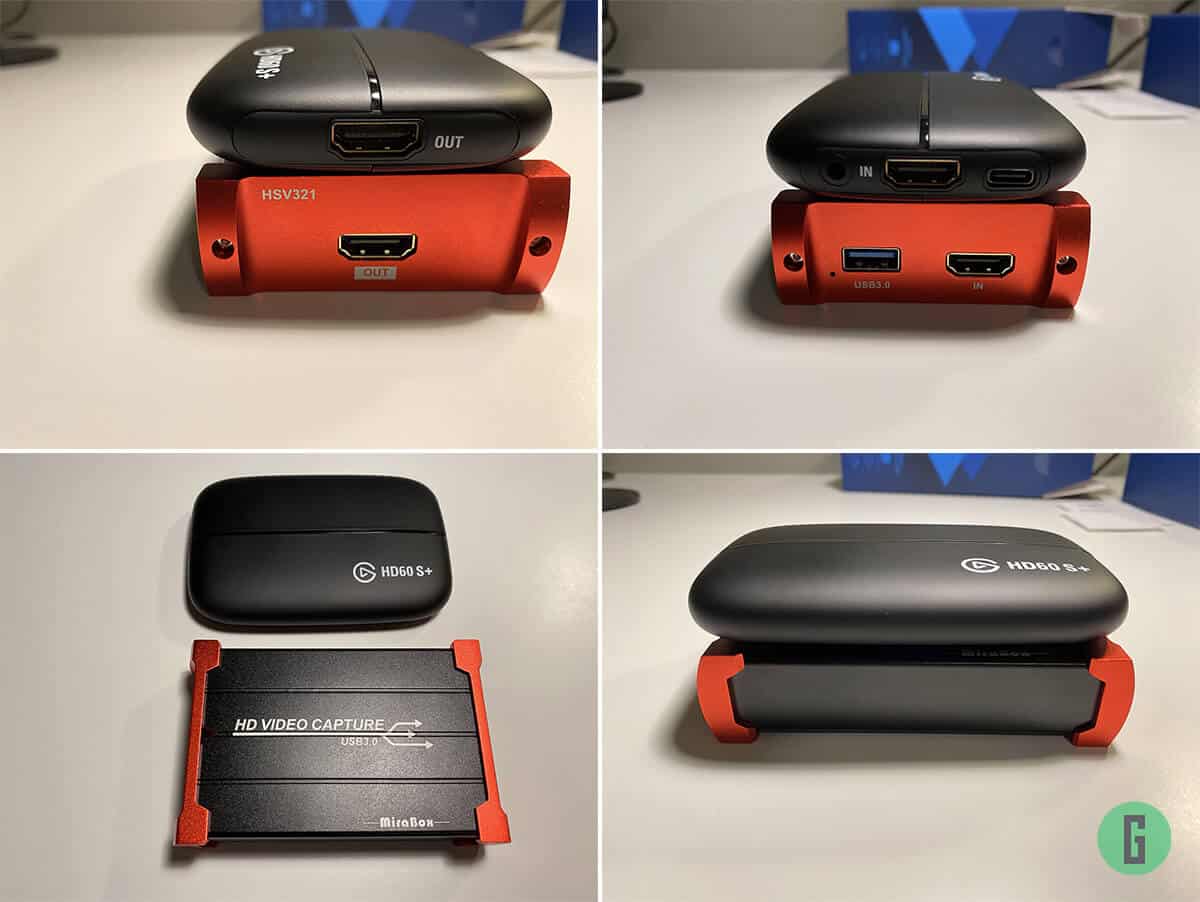 I tested both of those cards using OBS with:
A 2019 MacBook Pro Touch Bar
A late-2012 MacBook Pro
How to use a capture card on a console?
Plug-and-play capture cards are easy to use. As long as you have a way to plug your console using HDMI, you can capture gameplay.
Here's how your setup should look.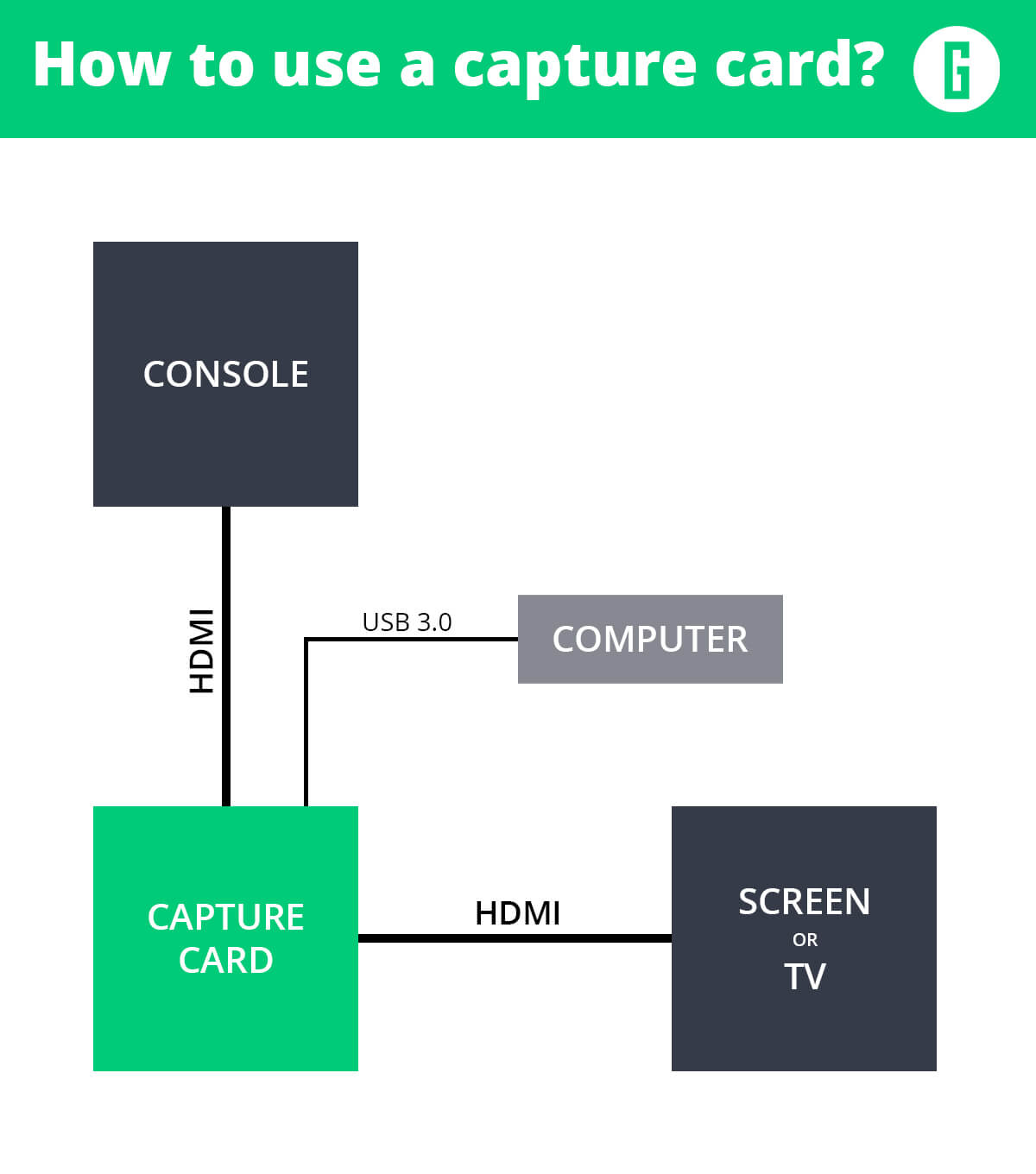 To recap, here's what you need:
A console with an HDMI output. HDMI adapters such as the PS2 to HDMI or the Wii 2 HDMI work flawlessly with capture cards.
A computer
A capture card
2 HDMI cables
The Mirabox HD Capture Card
The MiraBox HD capture card is a nice-looking piece of tech. I wasn't expecting it to be so well finished (relatively to the price, that is).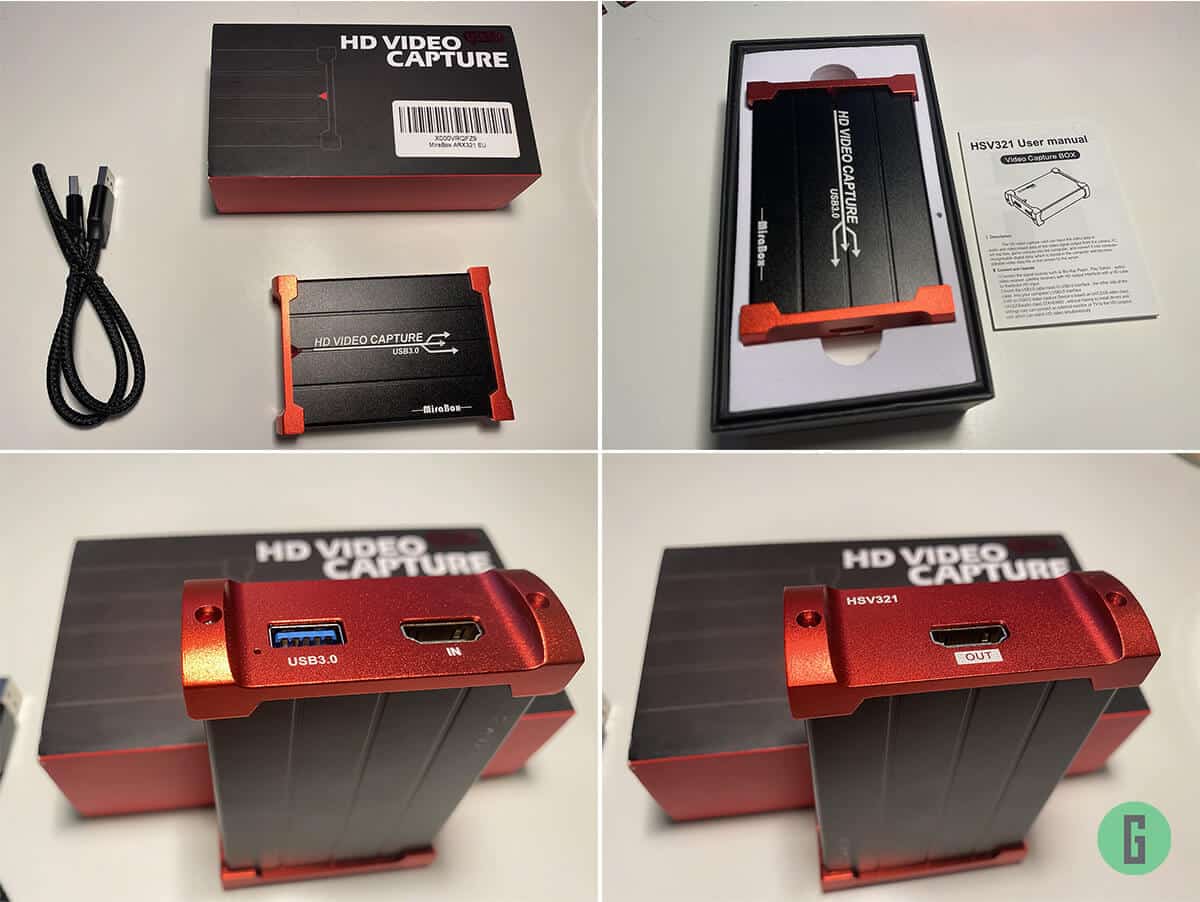 On the side of specs, this capture device is also quite promising.
USB 3.0: USB 3.0 is a necessity for a game capture card. USB 2.0 devices have maximum transfer rates of 480 Mbps when USB 3.0 devices have maximum transfer rates of 4.8 Gbps.
Up to 1080p
Up to 60 FPS
The card is easy to use. It's plug-and-play and recognized by OBS without any extra manual work. So far, so good.
Now, things start to look a lot less promising on the performance side of things.
Mirabox Capture Card: Performance review
Don't get me wrong; this capture card works very well. But it works as well as a $70 capture card.
Let me elaborate.
The Mirabox HD video capture card was my first capture card ever. I selected it because it's a USB 3.0 card, and it's very affordable. Besides, I thought I wouldn't need to buy a fancy card to record my sessions. But, at this price, concessions are made.
I was foolish to think that I'd manage to capture flawless gaming sessions on a constant 60 FPS without paying for it somehow. I had read on the internet that the card works fine and even seen videos showing how great it is for a cheap card.
Bull-crap.
The MiraBox is an okay capture card if you're:
Not looking for top-quality footage.
Not looking for high-fidelity in color rendering.
Not bothered by huge output files.
At peace with a jumpy framerate (as in, the card will skip some frames).
My Macbook is no beast, but it's still a very decent machine. Yet, using the MiraBox, I was shocked to see how difficult it was to capture at 60 FPS without observing drops in the framerate. And by difficult, I mean impossible. Unless you decide to capture gameplay with no loss.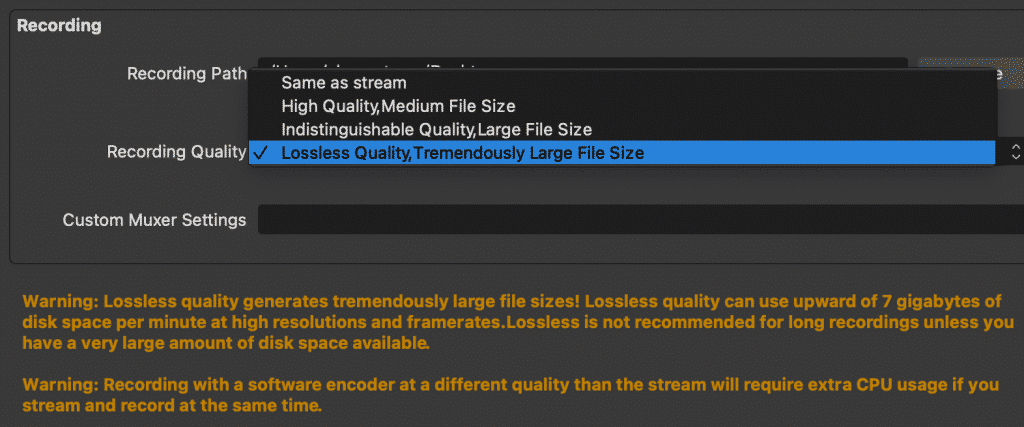 With the MiraBox card, capturing with no loss resulted in ending up with 3.5 GB of data per minute on a 1080p FPS capture.
Another problem I faced with the MiraBox is color fidelity. While the frame rate was stable when recording with no loss, the overall image quality wasn't the best.
Don't take my word for it. Here's a video comparing Metal Gear Solid 2's (epic) opening captured on Xbox One X.
On the left, the Mirabox HD; on the right, the Elgato HD60 S+.
I'm no video expert myself but, even with YouTube's compression, it doesn't take an expert eye to see that something's not right with the MiraBox capture card.
Colors are off on the Mirabox (greens are off the charts)
The image isn't sharp on the MiraBox.
The luminosity is low – Note that I did increase the luminosity on the Mirabox footage.
While it is possible to improve color fidelity and overall luminosity with filters, there's only so much you could do about the footage's sharpness. And that's what killed it for me. After hours off post-prod, I still wasn't satisfied with the result.
Forget about capturing from a 4K screen.
The Mirabox Capture Card copes with 1080p. It cannot capture a 4K signal. Another essential thing to note here is that this capture card doesn't like upscaling.
Let me explain:
My PS4 (FAT) is plugged into a 4K TV. This means that, when I play, the TV upscales the 1080p signal coming from the console. In this configuration, the Mirabox won't capture the screen's entirety, even though the source is in 1080p.
What about the audio quality?
I didn't have any significant problem with the audio other than a lower volume on the output file compared to the Elgato game capture card. I'm sure that a sound expert would find many things to criticize, but I wasn't bothered by the quality of the audio captured from the MiraBox HD Card.
A little delay with the Mirabox
> When capturing with no loss, I didn't have any problem.
> When capturing using any lower parameter, I observed a little delay between my movement and the display.
Why does it matter? Well, when playing online, even a low latency will have a severe impact on your reflexes and performance.
—
In conclusion, the MiraBox HD Capture Card can work for you if you're willing to spend a lot of time editing your footage to get a decent output file and if you have a lot of available storage on your computer. The alternative is to have a large USB storage device at your disposal.
Needless to say that there is no customer support for the MiraBox. If the card dies, you're on your own. Sending it back to China would probably cost you as much as a new card anyway. That's another parameter to take into account.
—
Frustrated, I decided to spend a bit more money and get a game capture card that I know will not disappoint: The Elgato HD60 S+.
The Elgato HD60 S+ Capture Card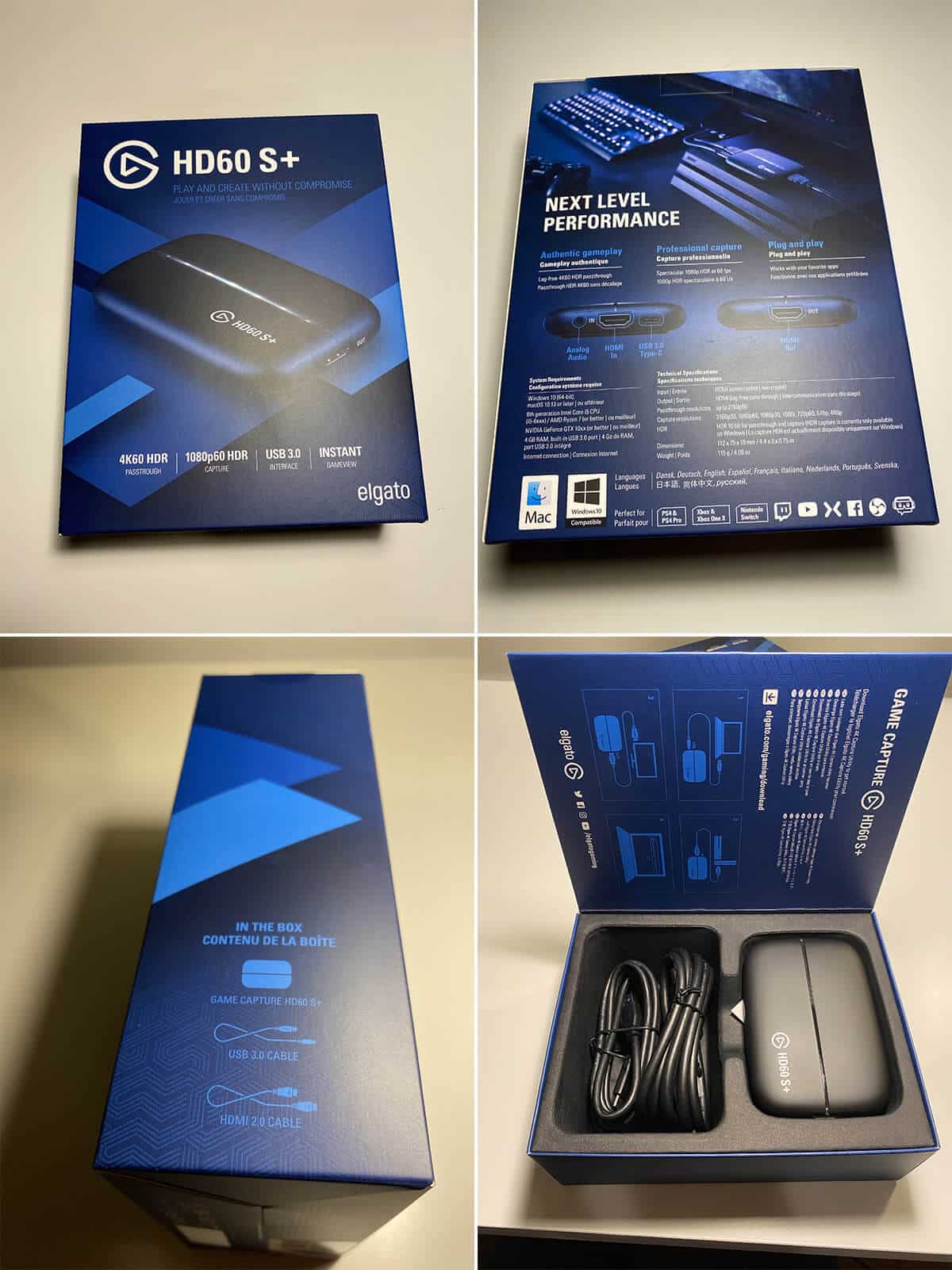 Not only the Elgato HD60 S+ works, but it delivers.
The quality of my recordings is flawless. Read: it looks exactly like what I have on screen.
The condition of the capture is also very impressive when the lower quality settings.
Here are two examples from GT Sport (the screenshots are compressed, but you can see that the lowest setting's quality is more than enough for YouTube).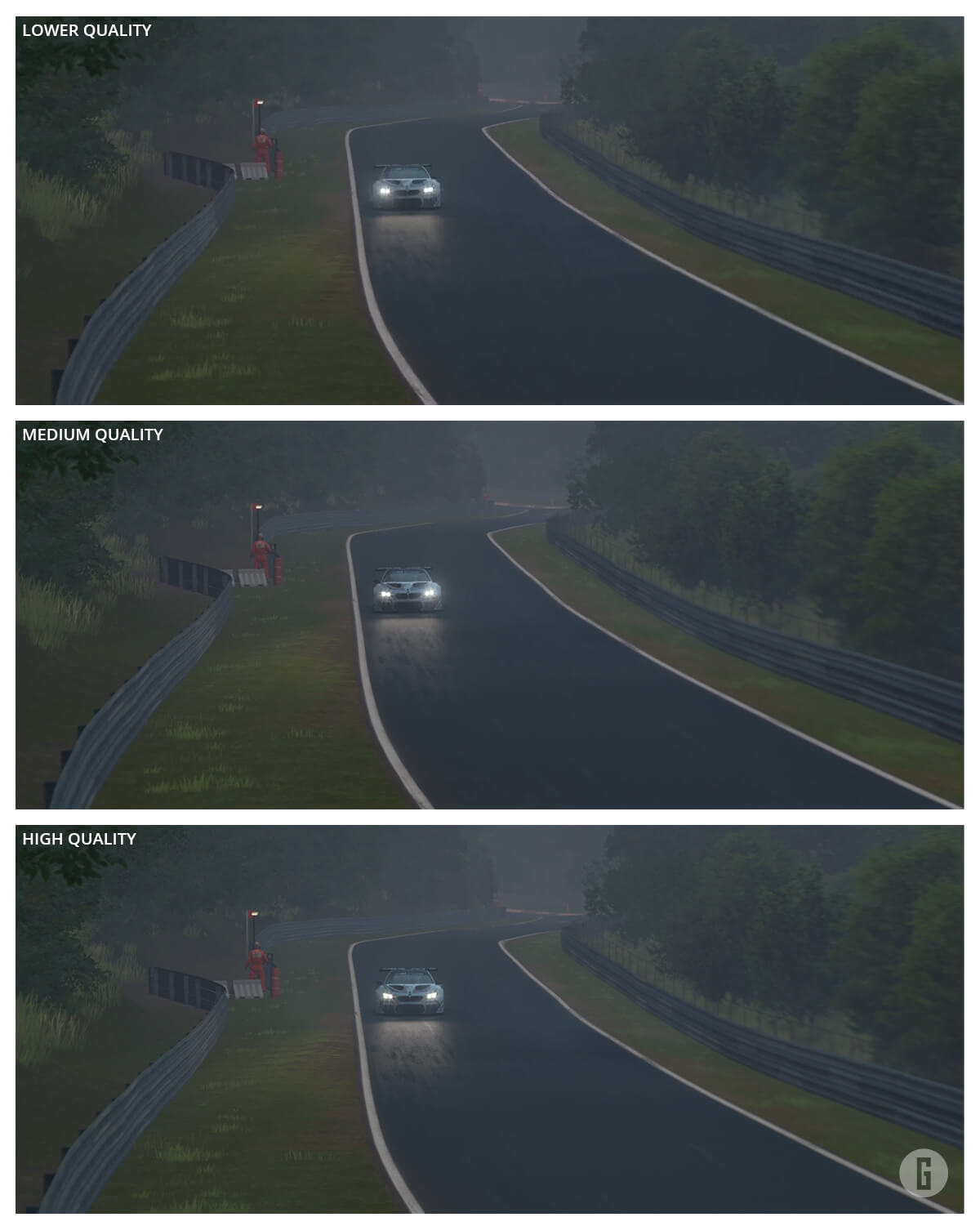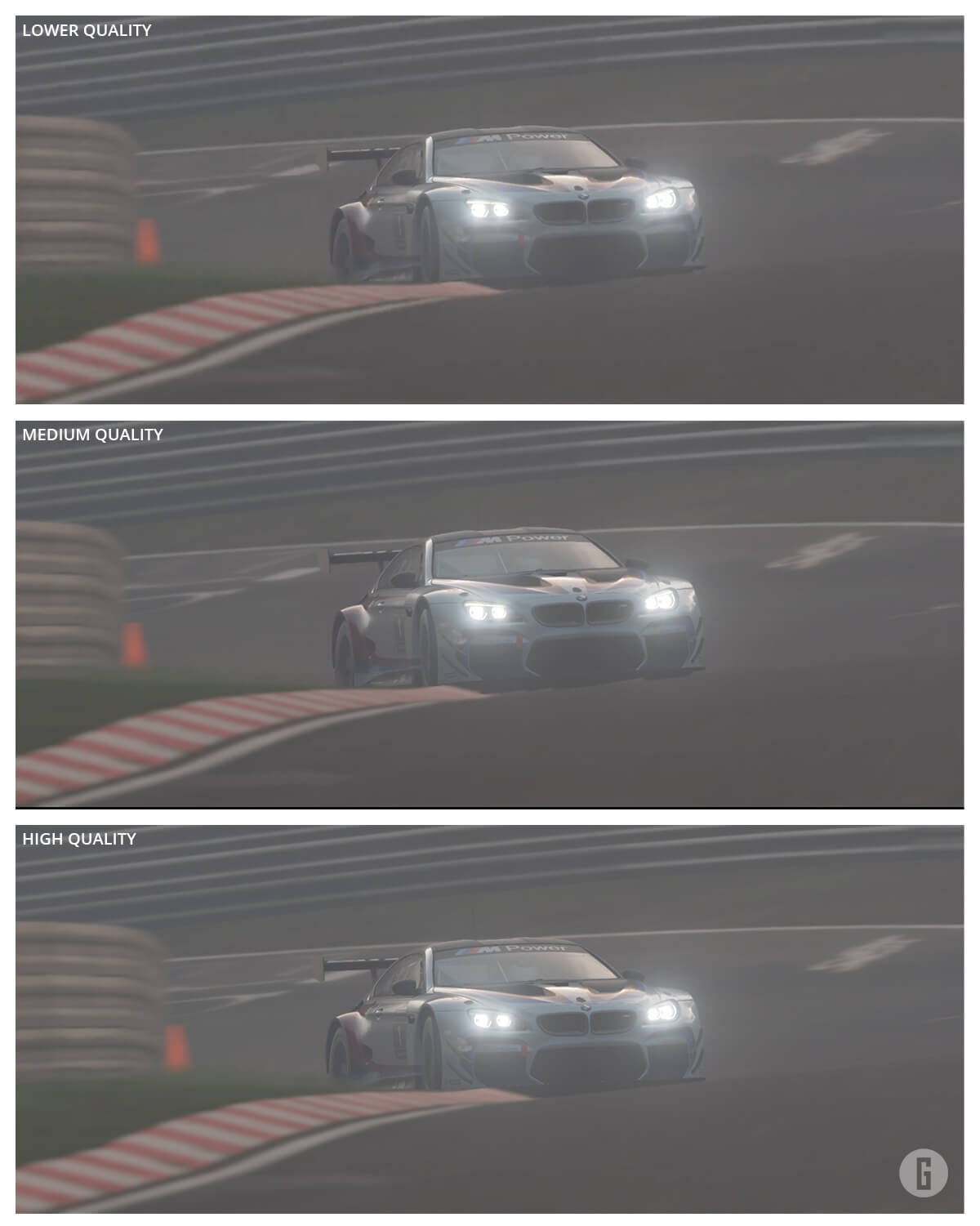 Up to 4K HDR – record any HDMI signal.
Unlike the MiraBox, the HD60 S+ has a 4K passthrough and lets you stream for twitch, for instance, or capture at 1080p 60 frames per second. In other words, this means that you can play in 4K60 HDR seamlessly while capturing at 1080P60.
I have an Xbox One X at home, so I do get to play games in ultra high resolution on my 4K TV. However, I don't believe that 4K matters for a YouTube video (YouTube compresses everything anyway), so I'm more than happy to play in 4K and record in 1080P60.
Game Capture HD: A dedicated software (and it's good!)
One thing's for sure, Elgato is trying to please its customers with high-quality AND relevant products.
An illustration of this is the free capture software you can use as your control center. This by far the best way to capture anything from an HD60 S+ card.
You can use Game Capture HD to:
Capture gameplay: I find the capture a lot more stable and less demanding on my Macbook via Game Capture HD. What's more, I prefer its quality adjustment setting (it ranges from (5 to 21 GB of data per hour, and while the lowest quality settings do show a few artifacts, it's pretty good still).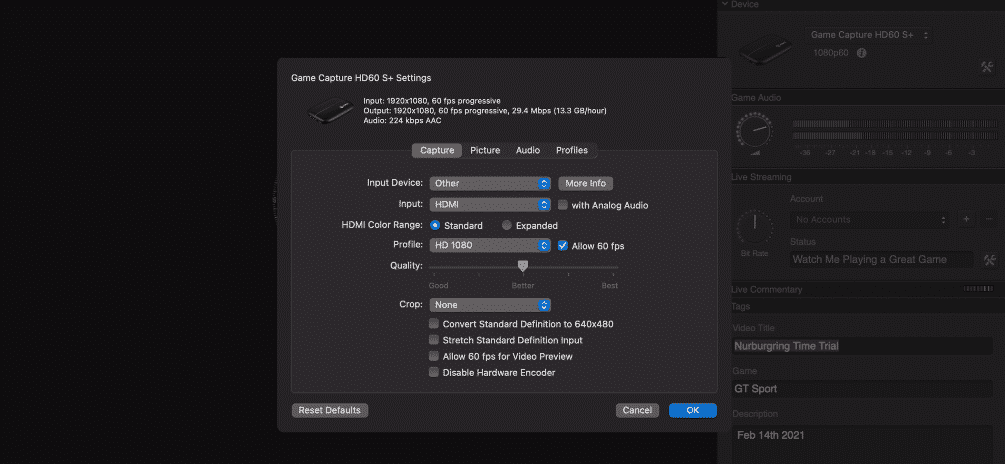 Use the flashback recording feature that lets you slide back in time to capture footage retroactively.
Add live commentary on a separate audio track.
Create your video library, organize your recordings by game title or tag, and even edit your footage on the go!
In my opinion, this software alone places Elgato capture cards above the rest. 😍
How to use a capture card on PS3? Beware of HDCP!
The PlayStation 3 is a great console – but it's a pain to record anything from it. Why? Because its HDMI port is HDCP protected, thus preventing anyone from capturing what's happening on screening. And, unlike with the PS4, you cannot deactivate it yourself from the console's settings.
But there's a way to bypass the PS3's HDCP. You need an HDMI Splitter.
The HDMI Splitter splits the image sent from the PS3 and sends it to multiple screens. In the process, the right HDMI splitter also removes the HDCP protection.
⚠️ Not all splitters work with the PS3. Here's the one I currently use.
Here's how to capture gameplay from your PS3 using an HDMI splitter.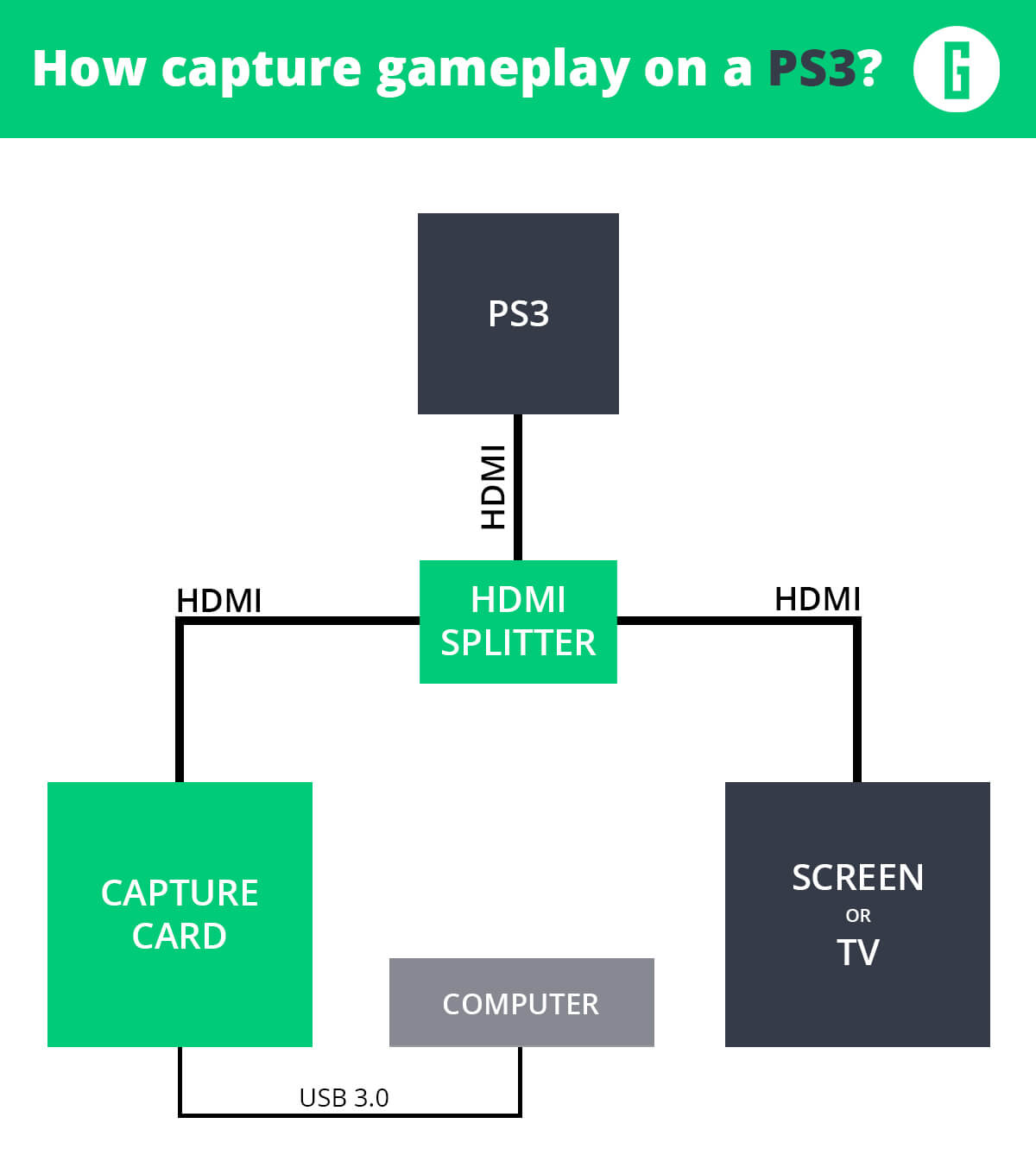 To recap, here's what you need:
A PS3
A Computer
A Capture card
3 HDMI cables
Minimum configuration to use a capture card
Whatever the card you end up using, you need computer power to capture gameplay or stream your adventures.
I'm using a MacBook Pro Touch Bar from 2019 – bought in 2020. With that machine (even though it's not built for this), I can't have any other app but OBS Studio running when capturing gameplay. Or else, I see massive framerate drops in the capture.
With Game Capture HD, Elgato's software, I can have a couple of apps opened simultaneously and still obtain high-quality footage.

I also tried the Elgato card on a Mid-2012 MacBook Pro, with 12 GB DDR3 RAM and a Samsung 256GB SSD. And it did not work well. The computer couldn't keep up, and the frame rate was disastrous, both on OBS and Game Capture HD.
Long story short, make sure you have a decent and recent computer to use a capture card in the best conditions.
Verdict: if it's cheap, there's a catch.
Depending on what you want to achieve, you don't necessarily need to get the best capture card out there. If you plan to capture gameplay from older gaming consoles and don't care for higher resolutions, the MiraBox HD, one of the best budget capture cards, will do just fine.
But if you want sharp edges and beautiful colors, save a bit more money and invest in a pricier card.
If the Elgato HD60S+ is out of your price range or if you don't need to capture 4K gameplay, the Elgato HD60 S is an interesting alternative. The one difference? It doesn't support 4K. So, if you don't play from a 4K screen, the HD60 S is a perfect match for your needs.
Remember that, in the end, you get what you paid for.
A cheap card means cheap results.
A high-end card means high-end results.